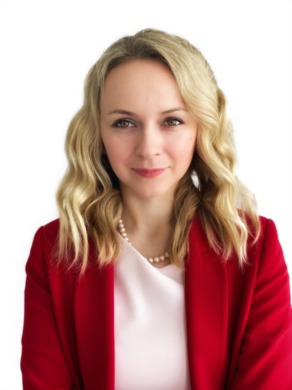 Yulia is a real estate agent in Orange County, CA representing buyers, sellers, investors, and global clients. After relocating to Southern California a few years ago, she left the corporate world to pursue her passion in real estate and has focused on helping clients with some of the most important decisions in their lives – buying and selling houses, or relocating to the wonderful Pacific Coast.
Prior to starting her career in real estate, Yulia served in a leadership role at a number of top multinational corporations focusing on supply chain optimization and media content sourcing. During her corporate tenure, she managed relationships and negotiated multi-million dollar contracts with leading global media and advertising agencies, including the media campaign for one of the primary 2018 Soccer World Cup sponsors. Yulia's warm and welcoming personality does not preclude her from being a firm and highly effective negotiator. Holding a dual Master's degree in Economics and Engineering, and having honed her negotiation and communications skills with corporate counterparts from North America, Europe, and Asia she now uses these exceptional skills to help her clients achieve best results.
Yulia is an avid world traveler and enjoys learning about new cultures and countries all across the globe. Her other hobbies include various sports activities and giving back to the community. She is actively involved with furthering community interest in Classical Music through her volunteer work with the premier symphonic orchestra in Orange County.
Yulia looks forward to introducing you to the communities and lifestyle of some of Orange County's finest neighborhoods: Irvine, Newport Beach, Laguna Beach, Mission Viejo, Laguna Hills, Laguna Niguel, Aliso Viejo, Lake Forest, Coto De Caza, Trabuco Canyon, Rancho Santa Margarita, Ladera Ranch, San Juan Capistrano, and San Clemente.
So, if you are looking for a real estate agent, please reach out.