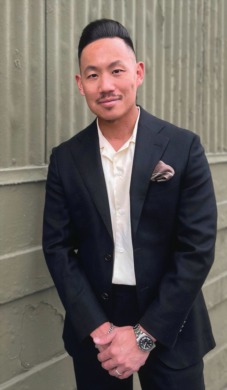 As a client-centered and collaborative leader with over 5 years of directorial experience, Tim Nguyen brings a unique blend of skills and expertise to the real estate industry.  Prior to his career in real estate, he excelled as a director in healthcare, where he honed his skills in negotiation, client representation, and meticulous attention to detail. His background has translated seamlessly into his passion for real estate, as he specializes in individualized service and advocating for his clients' best interests. 
Born and raised in the sought after regions of Orange County, Tim also has a deep understanding of the distinct charm of each neighborhood. This began from his early childhood, where he would often bike and explore neighborhoods ranging from scenic hilltops down to the open coastal regions.  Currently, Tim continues his devotion to the local community as he spends much of his time serving at his church, supporting small businesses, and discovering new neighborhood developments. With over 30 years woven into the community, Tim has gained the intimate knowledge to guide his clients through Orange County's diverse real estate landscape, whether they're searching for a tranquil coastal retreat, a family-friendly suburban enclave, or a swanky urban loft. 
On a relational level, Tim is a firm believer in prioritizing relationships over transactions. What you can expect from working with Tim is a genuine passion for understanding your personal needs and a tailored strategy that will produce personal results. Whether you're a first-time homebuyer, a seasoned investor, or looking to sell your property, Tim is dedicated to guiding you through every step of the process with meticulous attention to all your desires. 
If you're seeking a personable real estate agent who combines local expertise, unparalleled attention to detail, and the professional skills to deliver real results, Tim Nguyen is the advisor for you. Contact him today for all your real estate needs.