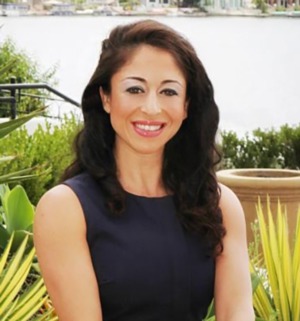 "Organized, efficient, and hardworking."
"Proactive and knowledgeable."
"Caring, considerate, and passionate about what she does."
Sound like someone you'd like to meet? This is Realtor® Teresa Karam. She loves working in her hometown of Orange County, and she is excited about helping her clients find the perfect home while building wealth through real estate.
Teresa's direct and diligent approach to real estate results in transparency for her clients: "I go through the process with my clients before we ever get to the process, so they know what to expect one step at a time. I want to keep their stress as low as possible by taking charge. Just having a roadmap for the transaction reduces stress and gives them confidence that they are in good hands."
Persistence is another of Teresa's key attributes. She adopts her clients' goals and works tirelessly until they are achieved. She is available and responsive at all times, ensuring that she never misses an opportunity to follow through and clients can always reach her with questions. 
As a lifetime resident of Orange County, Teresa's knowledge of the area is unparalleled. She's familiar with all the housing tracts in Orange County, and without going to the Multiple Listing Service, she can tell you average sales prices and where there is inventory — not to mention that she has local knowledge of schools, tax rates, and HOAs, which is critical to giving good service.
With such breadth and depth of knowledge and experience, Teresa delivers certified excellence with ease. If you're in search of an expert agent who caters to all of your real estate needs, Teresa is the professional for you.