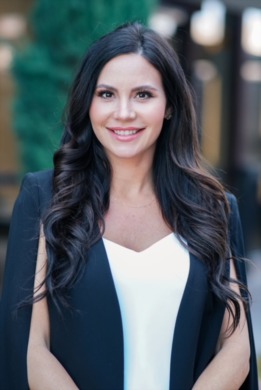 Southern California native Shaina Peterson brings a dynamic combination of real estate sales excellence, luxury home construction management to Anvil Real Estate.  A multi-dimensional realtor, Shaina brings her extensive experience in home building, remodeling, staging and interior design to bear in her holistic approach to real estate. Moreover, Shaina brings a deep understanding of building, construction management, and site requirements, that allow her to see, and sell, the "Big Picture" when it comes to maximizing your luxury real estate investment.
A polished professional with exemplary communication skills, Shaina's extensive experience managing multi-million dollar budgets, directing and scheduling disparate teams of tradespeople, architects, realtors, and clients, uniquely positions her for working with high net worth clients who demand excellence.
From first-time home buyers, to seasoned sellers, Shaina's knowledgeable, personable, and approachable demeanor belies a skillful negotiator willing to go the extra mile when the road gets bumpy.
Renowned among her clients and colleagues for her creativity, follow-through, and attention to detail, Shaina's comprehensive, concierge-level real estate services ensures successful, stress less results - engineered for your happiness.