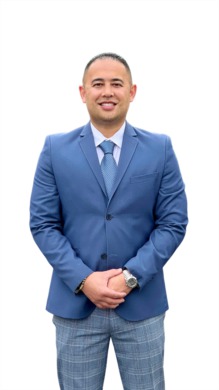 With over 20 years of sales experience, Paolo Galang has been recognized as a top producer on multiple stages within his professional career.  Having been immersed in the Real Estate and Mortgage industry at an early age through his family's real estate business, his extensive knowledge has proven advantageous when representing luxury home listing, first time buyers, seasoned investors and developers within the market.
Paolo takes pride in building lasting relationships and providing an unmatched level of service to his clients.  He has an undeniably strong presence and a confidence that has propelled him into rooms of some of the top people in Orange County and Los Angeles.  His networking skills and expertise in marketing allow him to find creative ways to communicate to a broad audience through various social media platforms.  More than anything, Paolo truly values his relationships and thrives on making other people happy. He genuinely cares about his clients and dedicates the time and extra effort to ensure they have the most amazing and easy experience possible.
A native to California, Paolo has lived all over Los Angeles and Orange County, from Pasadena to Huntington Beach, he now resides in Irvine with his wife and two kids.  Shortly after graduating from the University of California Irvine to study Sociology and Business, he stayed local and went on to work in such a fast-paced city that has given him an edge in his professional career.  Paolo is a proud alumnus to his fraternity Sigma Alpha Epsilon and is involved with several charities including Children's Hospital of Orange County and Asian Pacific Islanders for Professionals.