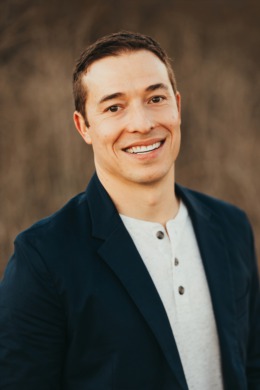 What do you get when you combine the core values of a firefighter with the drive of an entrepreneur? Jacob Raabe, a top-producing real estate agent with honesty, integrity, and respect.  Jacob offers everything he has for the betterment of his community, whether it's safeguarding clients' best interests as an expert negotiator with Anvil Real Estate or protecting citizens from emergencies as a firefighter. In real estate, he understands there isn't a one-size-fits-all approach for the needs of buyers and sellers. Creating custom plans for anyone from first-time homebuyers to senior investor clients is just one of his many specialties.
Jacob has been on a mission to disrupt the industry since becoming an agent in 2002. "The lack of honesty and integrity is the first thing I noticed when I navigated the homebuying process many years ago," he said. "Clients deserve a positive experience, and I keep striving for excellence until their home sale or purchase is successful." Jacob leads The Raabe Group, which comprises approachable industry experts who remain available to clients. With this strategy, the team reassures its clients that their purchase or sale is the most important thing in the world.
Jacob credits being mentored by one of the top-performing agents in the country, along with training he received from other well-respected real estate firms, for becoming the comprehensive professional he is today. With a deep understanding of the local marketplace and the mindset of homebuyers, he is more than ready to represent the finest properties in the area.
Jacob resides in Newport Beach with his wife, two young sons, and their dog. An active member of his community, Jacob considers Southern California the most beautiful place to live in the country. When he's not helping his clients achieve their dreams, he enjoys snowboarding, biking, investing, and cooking.