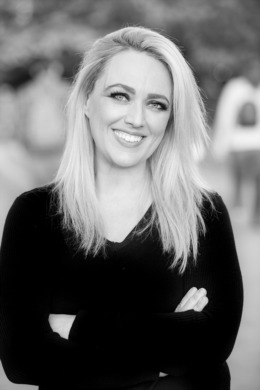 Juxtaposing a welcoming and casual disposition with keen social polish, Gia's approach in the real estate market is the perfect match for OC's coastal casual vibe. With a background in appraisal, Gia is committed to protecting your investment in today's market, as well as scouting hidden gems to maximize your resources. Her eye for value elevates your position in today's dynamic market as a buyer, seller or investor.
Coupling her business savvy with natural charisma, Gia nurtures strong relationships with her peer agents that drive smooth transactions. Her tenacious grit is backed by outside-of-the-box thinking, confidence, and a "fortune favors the bold" mentality, yielding her clients a cutting edge in today's competitive forum.
Having grown up in Dana Point, Gia's knowledge of South County's micro markets and local favorites come firsthand, showcasing the lifestyle offerings of Orange County's bewitching beach communities to potential buyers.
Outside of work, you can find her family scouting obscure local eateries, listening to live music, or wrangling their beloved dogs, Bruiser and Banjo, at one of their favorite beaches in Laguna.