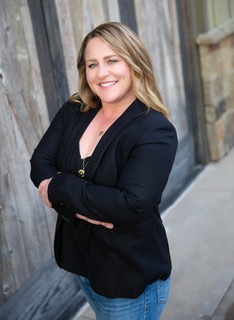 Hello, Debra Watts OC Realtor here…
I just wanted to take a moment to introduce myself and give you a little background on my journey in real estate.
For starters, I have a Bachelor's degree in Business Administration- Finance, Real Estate and Law. I stared my career in Accounting where I worked for local property management companies, one of which was Boeing Realty Group (Boeing's Real Estate entity of the past). When I was ready to start a family, I knew I needed to transition my career into one that was compatible with being present for my kids.
That is when Justin (my husband) and I started a home inspection business for real estate transactions, American Dream home Inspection. We have been in business for over 17 years. American Dream Home Inspection is the perfect name for our business. We believe that home ownership is a significant part of living the American Dream. Our comprehensive home inspections provide home buyers with valuable insight into their potential new home. We see our home inspection service as a way to educate and protect buyers from the great unknowns that can come along with home ownership, safety always being our number one priority. In our home inspection business, Justin is the expert in inspecting homes and discovering defects, I am the business professional behind the scenes. 
Through the years, I have considered becoming a real estate agent. I enjoy talking to people and understanding their needs. The wealth of knowledge I have gained from our experiences owning our own home and operating our home inspection business, regarding home construction/defects and the real estate market in general allows me a unique perspective when helping clients in their search for the perfect home, or preparing their current home for sale is invaluable. 
So, while my real estate license and title of Realtor® is new, my experience in the real estate industry is quite established.