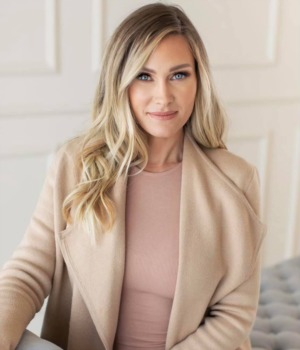 Brittany Eastwood had her first foray into the high stakes real estate market when she was only 18 years old. As an ambitious teenager, she was hired by a Fortune 500 company where her responsibilities included researching, buying, and selling vacant land through tax sale auctions. Her enthusiastic and resourceful demeanor won her accolades in the industry, and now her experience with valuing real estate and quickly turning a profit makes her an outstanding resource to both investors and home buyers and sellers.
Brittany is known for her entrepreneurial spirit and results-driven marketing techniques. She started her own termite and construction company with only a couple hundred dollars and no clients. She quickly built her small company into a million-dollar business by hitting the pavement, marketing hard, and continually working to impress realtors and homeowners alike. Her hard work, diligence, and impressive marketing strategy have now helped her to make a name for herself in the highly competitive real estate market of coastal Orange County.
From Huntington Beach to San Clemente, Brittany has lived in some of the most coveted beach cities in Southern California. She is able to use her insider knowledge of neighborhoods and school systems to guide her clients to the best locations for their needs. Due to her unique combination of specialized market expertise, business acumen, and ambition, Brittany is able to navigate the complexities of buying and selling property with finesse, which makes her a valuable asset to clientele.