OUR MISSION STATEMENT
In this office we hustle. We develop skills. We achieve goals. We are successful. We work together. We are a team. We are not a family business. We are a business family.
Careers At Anvil Real Estate
Anvil Real Estate is powered by the two most powerful trends in real estate today: teamwork and technology. We are a growing company of top producers that deliver best-in-class service and support for our amazing clients.
We are inviting positive and productive agents to work with us. Not as team member but as an independent agent in a firm driven by culture. If you are interested in loving where you work, growing your business, improving how you serve your clients, and leading a more balanced life, we would love to speak with you.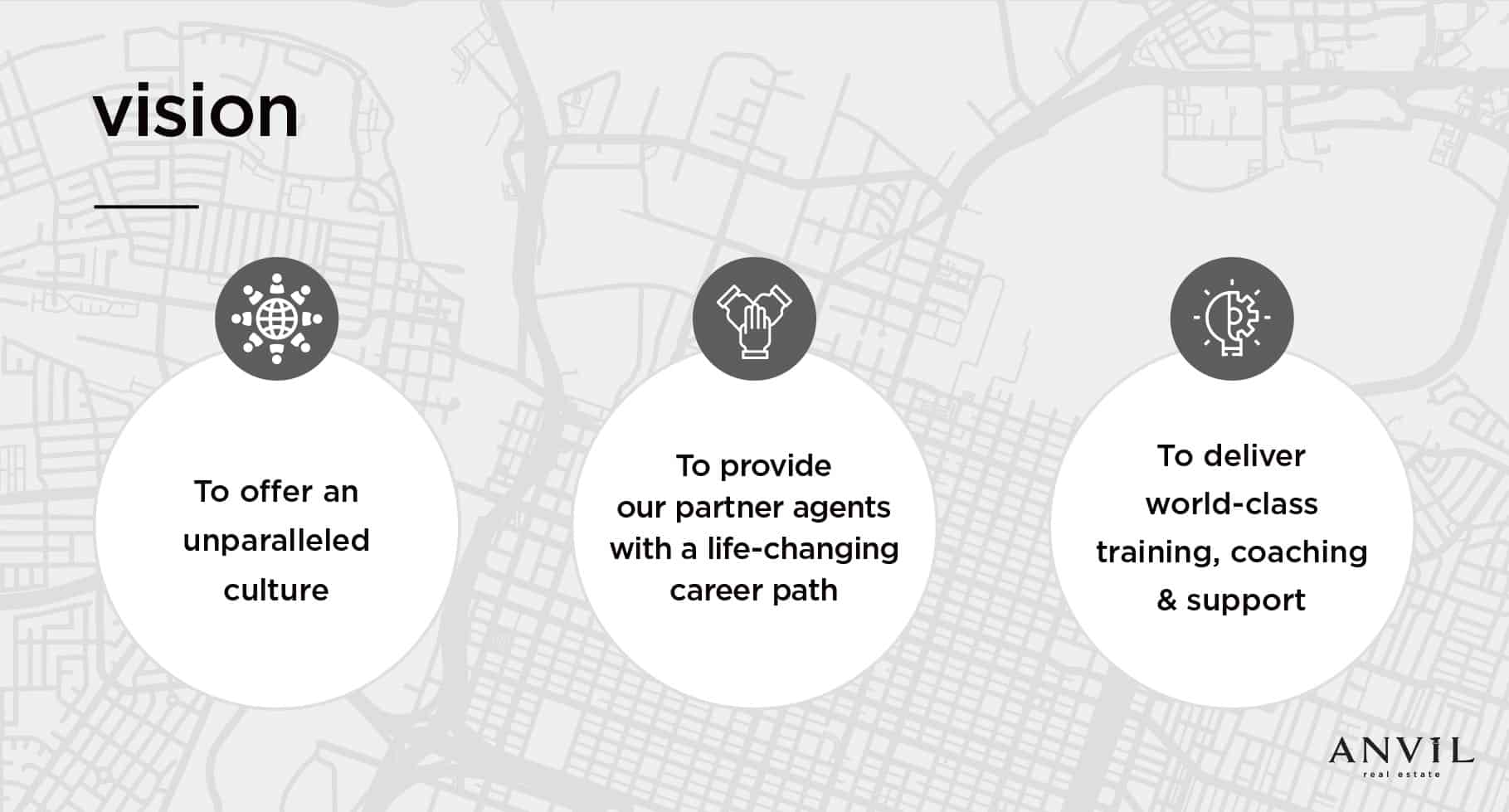 What You Can Expect
You'll receive support like you have never experienced before, no matter the day of the week or the time of the day (or night)
To belong to a firm whose leadership is truly invested in your success, not solely in building their agent count or catering to superstars
You'll quickly realize you've put yourself in an environment to succeed beyond what you ever thought possible
What Else You Can Expect
We'll have leads to give you and appointments set for you. This is a game-changer!
Access to in-house programs available for agents to remain competitive including Coming Soon, Refresh, Instant Offers, Home Trade-In, and Bridge Loans
To receive constant world-class training and 1on1 coaching
Growth incentives to help lead the right agents to Anvil
Profit sharing
Almost every expense is covered
Contact Us
If this sounds like the right place for you, or at least you are intrigued, please contact us below! Simply fill out the requested information. The first step in the process is about determining if we are a 'good fit for you' and you are a 'good fit for us'.
Let's set up a phone call to chat a bit and start by answering some of your questions. Then, we'll take it from there.